In 2006, a group of friends, my husband, and I decided to cash in on my parents' time share and go to Vegas. I had never been there and really wanted to be able to say that I made the journey.
We made all the plans and even though we had only gotten married a few years before, my girlfriend and I decided that we were going to renew our vows with our husbands in front of Elvis. Oh yes. We wanted the ELVIS experience! We were going to wear outfits from the 1960's with go-go boots and short skirts while our husbands would don jeans, tshirts, and Chucks. We really wanted to do it all up and make it fun.
A few months before we left, both of us got pregnant. We were each 4 months along when we left for Vegas and the Elvis plans fell flat.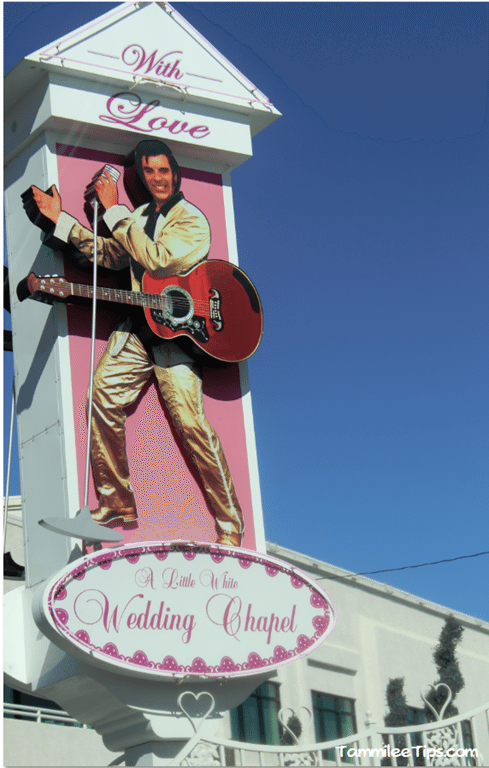 The highlight of our trip was seeing Celine Dion in concert. The boys did not want to go, so the hormonal pregnant ladies went alone. We love Celine. LOVE HER. We sprung for the cheap seats in the nosebleeds and considered ourselves lucky that we would get to see her perform.
When we got there, we went up an escalator, then another, and another... 5 flights of stairs in total. We were truly in the very last row at the top of the venue. Here's the view:
Once at the top, with swollen feet and ankles, the usher took our tickets. She looked at them and said, "There's been a cancellation by a group and Celine," (right, like they are close personal friends) "Celine doesn't like to see empty seats on the floor. Would you mind if we swapped out your tickets for floor seats?" We nodded in eager anticipation and she gave us new tickets and led us back down, one, two, three, four, and FIVE escalators to the floor seats.
She handed our tickets to another usher who said, "Oh, you have EXCELLENT seats!" We followed him up the aisle... further and further... until we landed in the 5th row from the front.
This became our view:
This was the very best show I have ever seen in my life. She had acrobats, dancers, a fantastic orchestra and it was CELINE DION. I laughed, smiled, cried, and just went through every single emotion. This was the highlight of our trip and I hope to one day see her perform live again.
In honor of that fantastic adventure, I'd love to share some of my favorite Celine songs with you.
The First Time Ever I Saw Your Face: Makes me think of my little girls. It's a beautiful song and a beautiful performance.
It's All Coming Back to Me Now: This was a collaboration with Meatloaf... the video was epic, the song is epic... touches my heart every time!
All the Way: Duet with Frank Sinatra. Get me a tissue.
And finally, All by Myself: Ahhhhhhhhhh